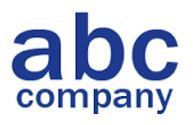 SAMPLE SITE 
At ABC Company, we know there is a whole world outside of work, and we strive to provide you with programs that help you make the most of it. No matter how your life changes from day to day, ABC Company offers resources and benefits that enrich, protect and helps you to grow both professionally and personally. From health, savings and retirement plans to our work-life initiatives and voluntary benefit offerings, you will find ABC Company's benefits to be among the most progressive in the industry.
Your personal and professional growth is of vital importance to us. That's why ABC Company provides a voluntary, real estate benefit called BenefiTalk.  This program provides an easily accessible, LOCAL expert dedicated specifically to our employees.  The BenefiTalk Program is based on education, resources and expert solutions in one easily accessible place, so you can make responsible, educated decisions about likely your most important asset – your home. 
Enjoy these special benefits and concierge services as a valued member…
An easily accessible LOCAL TEAM dedicated specifically to you and your real estate and financing needs. You'll have one point of contact – a local professional at your fingertips to answer any questions, and provide pertinent local real estate industry information and education.
Exclusive concierge services including: guaranteed return calls/texts/emails within 3 hours, meeting times that are dictated by your schedule, on site appointments and more…
A Lender credit at closing of $XXX.00
A complimentary one year Platinum Home Warranty
Meaningful on site lunch-n-learn seminars so you can make sound financial decisions when it comes to your most important investment – your home!
Secure and confidential every time, all the time
Benefits extend to friends, family and beyond
Be sure to look for the email newsletters with pertinent information as well as the announcements of when The BenefiTalk Team will be on-site to answer your questions.  They'll also be providing on-site educational Lunch-n-Learn seminars the last Friday of every month.  Be sure to take advantage of this great opportunity to learn more from the experts first hand. And please note, questions are always welcome!
  For any questions about this free, voluntary benefit program, 
please contact our BenefiTalk Plan Director:
Tiger Harrison at 510.435.0045 | tiger@benefitalk.com

  THIS IS A FICTIOUS SAMPLE SITE.