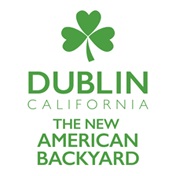 Welcome!
If you are looking for information about The City of Dublin's Below Market Rate program (BMR), you have landed in the right place. Here at Benefitalk we are your hub for information, resources, education and guidance through the BMR process from start to finish.
Please contact Tiger Harrison at 925.209.9411 or [email protected] so she may immediately answer your particular questions.
To be eligible for the program you will need to complete an approved first-time home buyer class. When you have received your certificate of completion, you will be ready to take the next step. Contact Tiger with any questions.
Below Market Rate Applicant Qualification Requirements:
First-time home buyers only

Complete home buyer educational program

Owner occupied only

Household size minimums and maximums

Lender

pre-approval

FICO credit score requirements

No bankruptcy within 3 years

Down payment requirements

Maximum annual income

Asset maximums
We are here to help you find your home whether that's through the BMR or a different program.
Contact Rebecca "Tiger" Harrison at 925.209.9411 or [email protected]
email | text | call
__________________________________________________
Additionally, The City of Dublin knows how important work/life balance is and how stressful finding housing can be, and that is why the City has partnered with Benefitalk to provide a voluntary real estate benefit that is available to all employees and their families. This program provides easily accessible LOCAL real estate and mortgage experts – dedicated specifically to those looking to purchase homes in the city.
The BenefiTalk Program is based on education and expert solutions in one easily accessible place, so you can make responsible, educated decisions based on facts and what's happening in the community, not heresay or what you find on the internet. The personal, confidential service you'll receive can provide you with peace of mind.
Your Benefitalk Team will be there every step of the way. In addition to the personalized service, education, tools and resources the program provides, you also have access to a hand-picked group of important housing professionals. These team members include: Home Inspector(s), Termite Inspection/Treatment, Chimney Inspector, Sewer Inspector, Handyman, General Contractor(s), Flooring Experts and more. You can relax knowing you are in good hands.
Do you have questions about The City of Dublin's BMR Program?
Please contact Rebecca "Tiger" Harrison at
925.209.9411 or [email protected]

Tiger can also assist with BMR qualifying criteria.
Tiger is the BenefiTalk Plan Director, an Educator and Realtor. She is the contact for the City's BMR Program.